Classic Car Road Trip: A 1974 Mini Authi on a road trip from the Netherlands to England to attend the 60th anniversary celebrations of the Mini at the International Mini Meeting (IMM) 2019. The IMM took place at Washingpool Farm in Easter Compton, a small village situated about 15 km north of Bristol in Engeland. In a few hours, we drove from the Netherlands to Dunkirk in northern France. We crossed the English Channel by the Dunkirk to Dover ferry. From Dover, we drove along the south coast of England to the small village of West Lulworth to visit the Jurassic Coast and Durdle Door, one of the most iconic landmarks of Dorset. On our way from West Lulworth to Easter Comptone, we visited the City of Bath. The city is known for its Roman baths and well-preserved Georgian and Victorian houses. On eight August, we arrived at the IMM in Easter Compton and stayed there for a long weekend.
We will be adding more text and photos of the International Mini Meeting 2019 soon.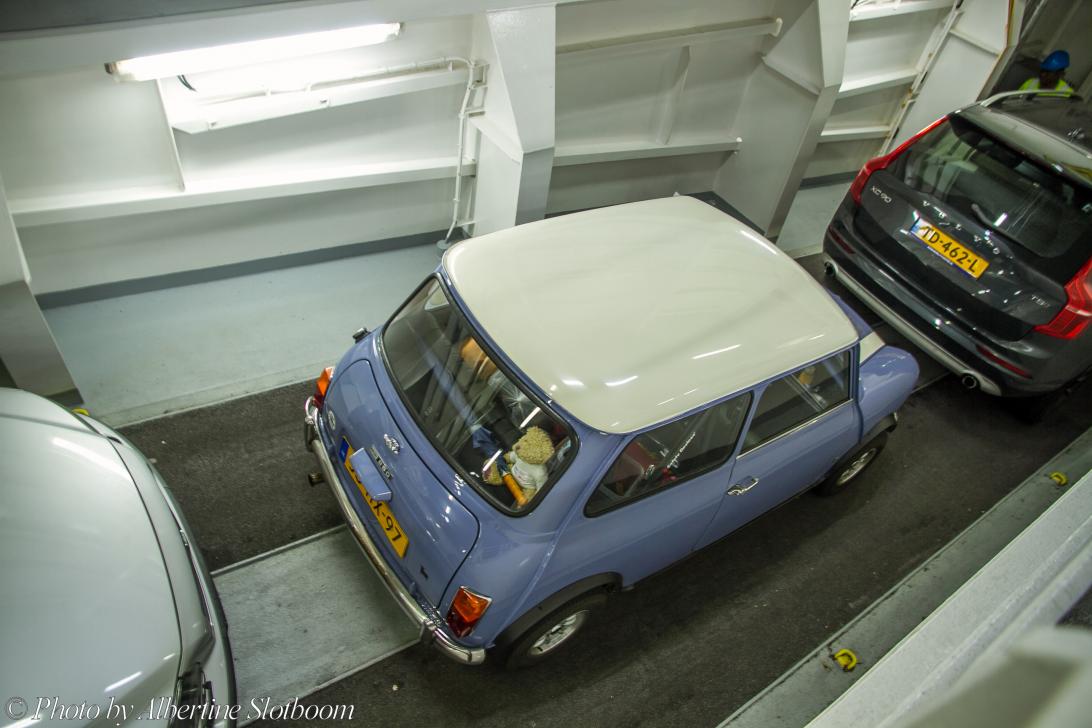 Classic Car Road Trip: Our own Mini Authi on board the Dunkirk to Dover ferry, the Mini made the crossing on a steep slope on the car deck. Fortunately, the parking brake of this 1974 Mini works great and also a set of wooden wheel chocks were used to keep the Mini in place.