Commemoration Operation Cannonshot 2019: The Netherlands was invaded and occupied by nazi-Germany in the beginning of May 1940. The southern part of the Netherlands was liberated by the Western Allies during Operation Market Garden in September 1944. The northern part of the Netherlands remained occupied until May 1945. In the beginning of 1945, the liberation of the northern part of the Netherlands was started under the code name Operation Cannonshot, this military operation was conducted in conjunction with Operation Quick Anger. Operation Cannonshot started on 11 April 1945, the Canadian forces crossed the IJssel from the east near the village of Gorssel, between the villages of Voorst and Wilp, the troops crossed the river with amphibious vehicles. Heavy fighting took place in the Wilpse Klei, a floodplain along the IJssel, and in and around the village of Wilp. During the liberation of the Wilpse Klei and the village of Wilp, 37 Canadian soldiers lost their lives.
Operation Cannonshot is remembered each year at the IJssel Crossing Memorial and at the memorial plaque mounted on the wall of the Church of Wilp. The IJssel Crossing Memorial is situated at the spot where the Western Allied forces crossed the IJssel. About fifteen WWII military vehicles and their owners took part in the memorial tour and memorial ceremonies of Operation Cannonshot. In our own Ford Jeep, together with the other WWII army vehicles, we drove through the bocage landscape in the Achterhoek, a rural region east of the river IJssel, where in April 1945 the soldiers of the 48th Highlanders of Canada pushed forward to liberate the northern part of the Netherlands. The Highland Regiment Pipes and Drums performed at both of the ceremonies. The memorial tour and memorial ceremonies were organised by the Groene Soos and the Interest Group Wilp. The Operation Cannonshot 2019 memorial tour ended at the Ford Museum Tullekensmolen at Beekbergen, a village in the beautiful landscape of the Veluwe.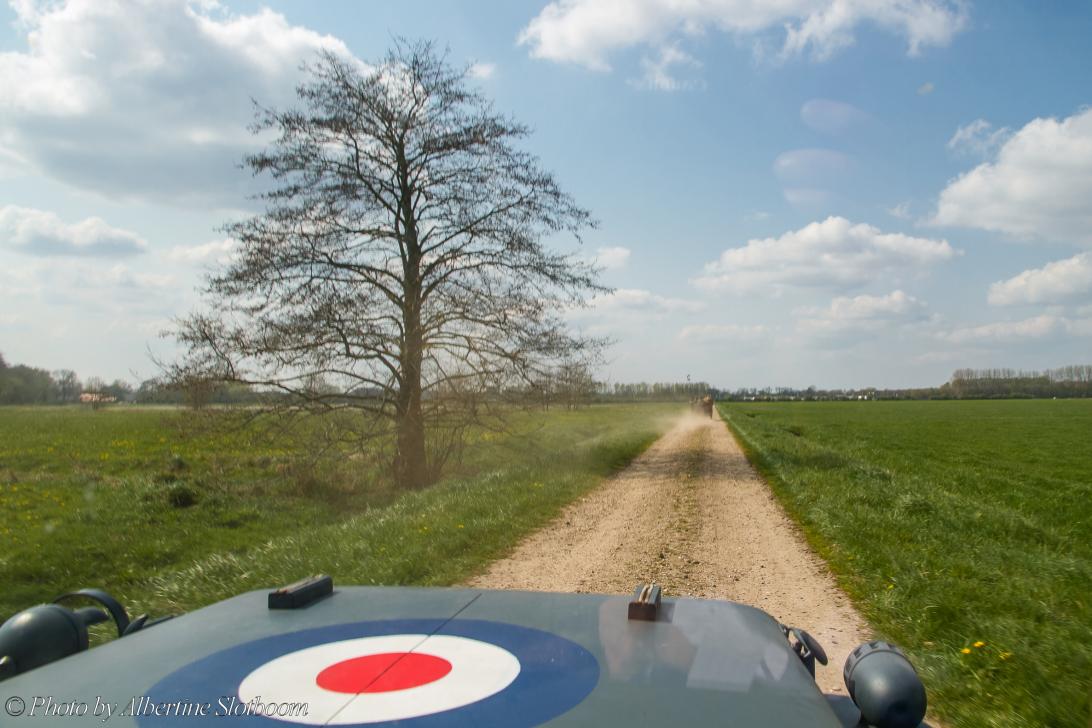 Commemoration Operation Cannonshot and Memorial Tour 2019: Driving on the dusty sand roads of the Achterhoek region in the Netherlands. Operation Cannonshot was an Allied military operation at the end of WWII. Operation Cannonshot was launched on 11 April 1945 to liberate Apeldoorn, Deventer and the Veluwe, the forest-rich area between these cities and Arnhem.